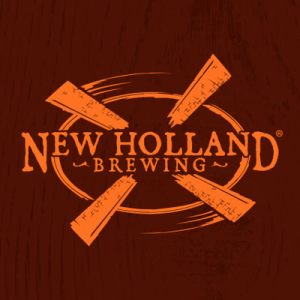 Nathan Heerspink, New Holland Brewing, Holland, MI, USA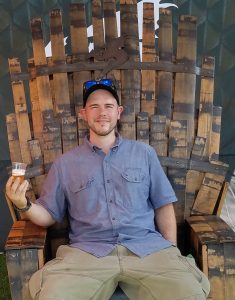 Q: When did you first discover kombucha?
Back in '06 my neighbor (who was a little old babushka) gave me a strain of kefir grain that she brought from the old country. After my first batch of successful kefir, I was hooked on anything fermented. I started a fermentation station in my home and I grew into a wild fermentation wizard. kvass, sauerkraut, wine, mead and beer, yogurt, but what I really started to appreciate was kombucha!
Q: Why did you start your own kombucha company? 
I always knew about the healing benefits of kombucha, but never thought I could make a living from it! I was hired into New Holland Brewing in 2012 working as a prep/line cook, at that moment I saw wild fermentation more at a culinary point of view. About 2014 I moved to the brewery's production facility and learned to brew more at an industrial scale. I moved more into sour beer and started to combine the beer industry methods into large scale kombucha brewing. Now I provide funky brews to both locations under the NHBC name.
Q: What is your favorite flavor of kombucha? 
It's a tie between Unity Vibration out near Ann Arbor, MI, they make a great Bourbon Peach Boocha, and Soma Kombucha in Portland, OR has a fennel CBD jun that's amazing!
Q: What is your former/current other life or career?
Before my main path was wild fermentation, I was following the life of culinary artistry. Cooking was a big passion of mine. I loved the lifestyle, the creativity and the people in the industry. After 15 years of working in a lot of kitchens, I felt it was time to move on and expand my expertise.
Q: What is a saying that you live by?
Life's a garden, just dig it!