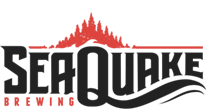 Gayle Hartwick, SeaBucha Kombucha, Crescent City, CA, USA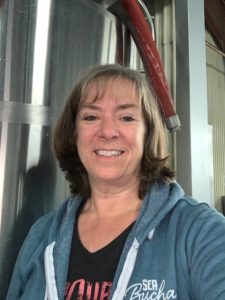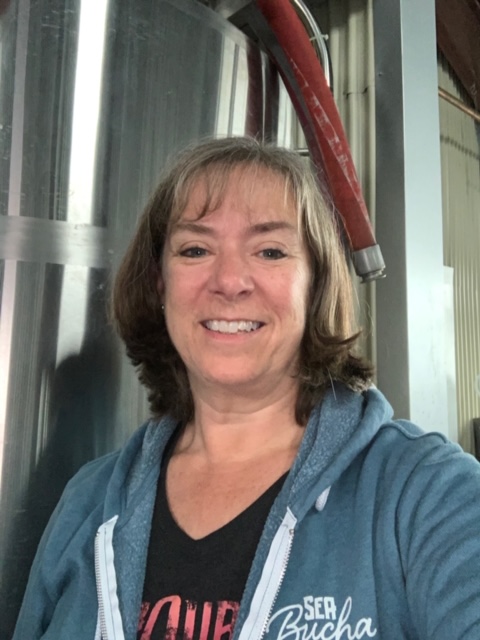 Q: When did you first discover kombucha?
I first tasted Kombucha made by a friend sometime in the late 1990's, but at that time I was a Kefir devotee and was not impressed with the vinegary taste of her kombucha. Several years later, I was given a SCOBY and brewed kombucha to fit my and my family's taste. I haven't stopped making and drinking kombucha since.
Q: Why did you start your own kombucha company? 
My family and friends started SeaQuake Brewing (craft beer) in Crescent City, California in 2015, but I am not a beer drinker so I wanted to provide an option in our taproom for others like myself. I started with the goal to have two or three flavors of kombucha on tap. SeaBucha was well received, so it didn't stop there. We now keep at least six different flavors on tap so that customers can have a "flight" of kombucha. It didn't stop there either. People traveling through our town who tasted SeaBucha asked where they could purchase it outside of our brewery. So, we purchased more brewing equipment and used our canning line to can SeaBucha in 16 ounce cans and began distributing it throughout Northern California.
Q: What is your favorite flavor of kombucha? 
My favorite SeaBucha flavors are Pineapple, Blueberry, and Blackberry. My favorite flavor made by another company is Chetco Brewing's Pina Colada Kombucha.
Q: What is your former/current other life or career?
Prior to brewing SeaBucha, I was a public school teacher. Most of my 32 years of teaching, I taught middle school students Language Arts. I finished my career teaching fourth and fifth graders.
Q: What is a saying that you live by?
A saying that I live by is "If something stinks, change it".