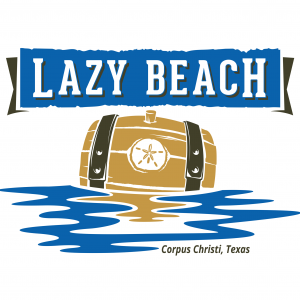 Alexis De Leon, Lazy Beach Brewing, Corpus Christi, TX, USA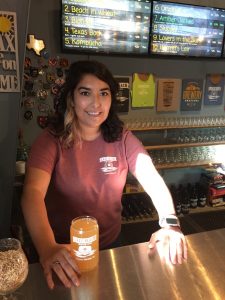 Q: When did you first discover kombucha?
It was 2015, and I was living in Alaska when a friend asked if I wanted to try their Kombucha. They opened their pantry to reveal these giant glass mason jars of funky stuff floating in them. While I'm sure a normal person would have thought twice before sipping something that smelled as strange as it looked, I shrugged and gulped it down.
Q: Why did you start your own kombucha company? 
I'm going to go ahead and tweak this question – Why did Lazy Beach start brewing Kombucha? Lazy Beach's original Kombucha brewer introduced the owners to Kombucha when she approached them about brewing larger batches of Kombucha using some of their retired beer brewing fermenters. After about a year she moved to Austria to start Lonely Cat Kombucha. Once she left, the beer brewers found they didn't have time to give the Booch the attention it needed. I had just been hired as a bartender and decided to read a book they had in the back titled "The Big Book of Kombucha" when the owners approached me about giving my brewing skills a go. Fast forward to almost three years later and I'm now the Kombucha Queen of Lazy Beach and we are the first and only Hard Kombucha brewers in Texas. The money and the fame hasn't changed us though, or at least it wouldn't if there were any. We still strive to brew our Booch as authentically as possible. Each ingredient is researched extensively before use and every SCOBY tucked in at night.
Q: What is your favorite flavor of kombucha? 
I've never been good at picking favorites so let's go with top 3. Valley Isle Kombucha in Maui makes this amazing flavor called "Aloha Punch" I believe it has lilikoi and other deliciousness in it. New Mexico Ferments Prickly Pear has to be the perfect representation of New Mexico in a drink. Rowdy Mermaid has that Strawberry Tonic that is great on a hot day.
Q: What is your former/current other life or career?
Before becoming a brewer I worked for Centers for Disease Control, National Institute for Occupational Safety and Health (CDC, NIOSH) Western States Division. We researched dangerous industries in Alaska and the Pacific Northwest such as commercial fishing, aviation, and agriculture. A really long title for an incredibly amazing job, but people don't give federal agents as much love as I've been shown as a brewer.
Q: What is a saying that you live by?
Que será será