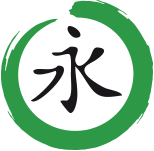 Manuel Calabrese and Katrin Häussler, Kombucheria Bio Kombucha, Cadiz, Andalucia, Spain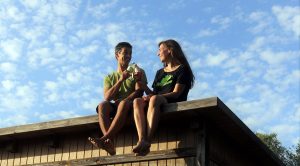 Q: When did you first discover kombucha?
We grew up with homemade Kombucha. In the mid-90's suddenly we found commercial kombucha on the shelves of some German supermarkets. Exited but sad at the same time, it was one of the first Kombucha, but pasteurized and with a very very bland taste. Of course it is something different to drink kombucha than to produce it yourself. The rediscovery started with the lack of alternatives in the Spanish market. It was time to make it ourselves.
Q: Why did you start your own kombucha company?
After we moved to Spain we were visiting a lot of festivals and artisan-markets, selling crepes and coffee. There we also offered our homemade kombucha. That was something completely new and curious. Feedback was indescribably positive. At that time however, kombucha officially was not registered as a food and therefore could not be sold. After a lot of paperwork and licensing, we finally reached the recognition of kombucha as a beverage in Spain. That started in 2003. Then we opened the first and long time only kombucha brewery here in Spain.
Q: What is your favorite flavor of kombucha? 
Recently, we enjoyed a delicious clean oak fermented Kombucha from Munich. Kombucco-Fizz "Pure". No frills. Good taste and living energy.
Q: What is your former/current other life or career?
Katrin was a social worker for underprivileged teenagers and Manuel worked as a IT Nerd with square eyes (hahahha)
Q: What is a saying that you live by?
Your visions will become clear only when you can look into your heart.