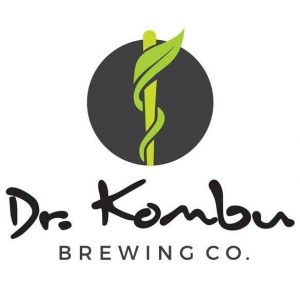 Gabrielle Pope, Claire Rivard, Dominic Rivard, Solas Kombucha, New Ross, NS, Canada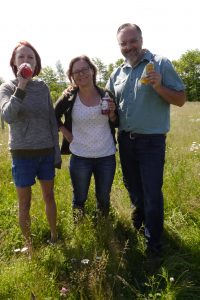 Q: When did you first discover kombucha?
I (Gabrielle) was first introduced to kombucha in Vancouver around 2001, and played the role of the weird fermentation girl until this day.
Dominic and I (as his marketing manager) were attending a hard cider conference in Chicago. We purchased some kombucha to give our bodies a break from endless cider sampling. Dominic was amazed, and hooked.
I was thrilled to give Clare her first SCOBY, despite the horror her daughters experienced when they saw it. Clare quickly became a very talented and enthusiast brewer.
Q: Why did you start your own kombucha company?
Clare and Dominic were the ones who had Herculean drive to turn a restored barn into a stunning brewery that we wasted no time filling up with equipment and start brewing. I was desperately looking for a more creative and fulfilling career, was still obsessed with kombucha, and jumped on as partner immediately. I guess in some ways we all just thought, we have experience from all over, we love kombucha, we could realistically do this, we are all creative, and wouldn't that be awesome?
Q: What is your favorite flavor of kombucha? 
I doubt our palates can agree.
Gabrielle: RISE's Rose & Schizandra (fellow Canadians too!)
Dominic: Health-Ade's Blood Orange, Carrot, and Ginger
Clare: Seven Acres Strawberry Vanilla (our super local friends!)
Q: What is your former/current other life or career?
Dominic: International Winemaker and Consultant, Fruit Wine and Cider Owner
Gabrielle: Writer, Managing/Marketing Cideries, Produce Manager, Perpetual Student
Clare: Insurance Broker
Q: What is a saying that you live by?
We couldn't agree because we are vehemently opposed to being cheesy. 
Clare: Luck is great, but most of life is hard work. – Iain Duncan Smith
Gabrielle: "Confidence is 10 percent hard work and 90 percent delusion." – Tina Fey
Dominic: Just Do It – Nike