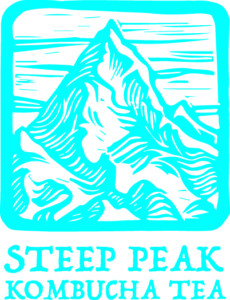 Jenice and Jeff Smith, Steep Peak Kombucha Tea, Blairmore, AB, Canada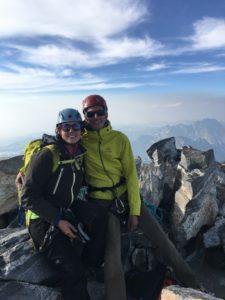 Q: When did you first discover kombucha?
We first discovered kombucha through a friend in our community and we were hooked! We began brewing and focusing on wildcrafting for flavouring. Located in the Rockies, we are surrounded by mountains and forests and are inspired by native plants and local garden fare for seasonal flavours. Some unique flavours that we focus on include Spruce Tips, Buffaloberries, Chokecherries, Rhubarb, Saskatoons, Juniper, and Elderberries. We love to be outside and enjoy connecting our kombucha with its surrounding landscape.
Q: Why did you start your own kombucha company?
After a family holiday to Portland and seeing kombucha on tap everywhere, we were inspired to bring kombucha on tap to our community.
Q: What is your favorite flavor of kombucha? 
Revive Kombucha – Boogie Down
Q: What is your former/current other life or career?
We are mountain lovers, biologists and parents. Kombucha – 24/7. We work on all aspects of the business and balance that with outdoor adventuring and raising a family.
Q: What is a saying that you live by?
Go Outside. Life is always better when you get to explore the outdoors.