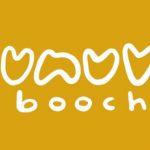 Kassidy Heath, Sunuva Booch, United Kingdom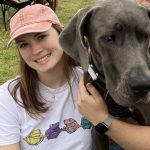 Q: When did you first discover kombucha?
When I first discovered it in Boston in 2015, it wasn't love at first sight…especially on a student's budget! But a few months into 2020, I began to truly appreciate kombucha – it really helped reduce my alcohol intake during lockdown.
Q: Why did you start your own kombucha company?
I moved to the UK last year and was shocked to find that Kombucha was not as popular or available here as it is in the US. So I started brewing it for myself in my living room, with great results! My hobby grew and grew until I needed help drinking all the booch I was brewing. Now I'm preparing for a few food festivals this Summer, and am prepping samples for a few interested retailers…wish me luck!
Q: What is your favorite flavor of kombucha? 
Han's Kombucha in Salt Lake City makes a really nice Grapefruit Rosemary. She's very good at low sugar kombuchas!
Q: What is your former/current other life or career?
I studied Biology at Northeastern University in Boston – now I sell science for a living at a Biotechnology startup based in Paris. Since I'm not hands-on with the science for my day job, it's fun to be "in the lab" when I'm brewing kombucha! I think my Biology and Sales background really helps me feel confident about my kombucha.
Q: What is a saying that you live by?
I like what Arnold Schwarzenegger said in his speech at a graduation ceremony – "Self-made is a myth."
There is no such thing as a self-made man or woman. We have all had help to get where we are today, and we will need help to go where we're going next. Help one another! This is why I'm enjoying KBI very much. 🙂