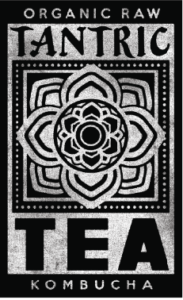 Davo Fish, Tantric Tea, Arrowbear Lake, CA, USA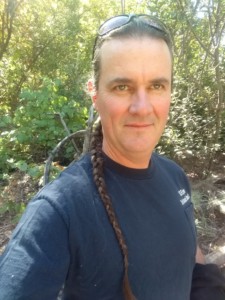 Q: When did you first discover kombucha?
I discovered Kombucha in the blazing heat of Lightening in a Bottle Festival 2016. It was my first festival since the millennium and my first taste of booch. The whole weekend my body and mind were powered alcohol free (almost) by GT's on tap. I ended up not consuming any craft beer or other elixirs, and felt awesome! While there, I took a brew class hosted by GT's, and quickly knew this madland science was for me. Concurrently by coincidence, perhaps, I also was introduced to yoga. The two seem to be excellent partners to accompany me on my next life phases.

Q: Why did you start your own kombucha company?
I was ripe for a change. I continually experiment with food and brew creations, and after discovering the young science of booch, and realizing the positive benefits of booch, I knew I wanted to participate in building the industry. I am having so much fun, and am amazed by the folks I am meeting who share a passion for Booch Life.
Q: What is your favorite flavor of kombucha? 
I will always have place in my heart for GT's for helping me get it. I do like to push the edge of sour to help reduce residual sugar. Currently my favorite brand is CommuniTEA from Seattle. It has a drink local model, and a strong smooth flavor profile. Likewise, its attention to quality aligns well with the unfolding model of TantricTEA.
Q: What is your former/current other life or career?
I am 25 years into my environmental science career and am working on a transition to the beyond. Science is my background, and Kombucha and Yoga Science are my new passion.
Q: What is a saying that you live by?
Shared Lives, Woven Destiny!