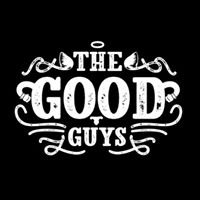 Krister Häll, The Good Guys, Tampere, Finland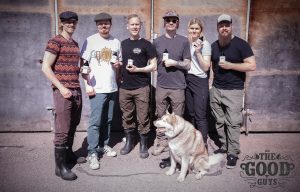 Q: When did you first discover kombucha?
One of our good guys, Teemu, was living and working in New Zealand in 2016 where he discover kombucha. He soon began brewing kombucha to enjoy the living drink everyday. Upon returning to Finland Teemu introduced kombucha to Krister who is seriously nuts about tea. Soon after we carved out a master plan of our own kombucha brewery 🙂
Q: Why did you start your own kombucha company?
Our mission is to foster a culture where people spend more time together. Kombucha and other non-alcoholic tea based beverages are healthy options for all occasions. We want to see a world where we have more natural products and a healthy planet to pass down to next generation.
Q: What is your favorite flavor of kombucha? 
GT's Gingerade 🙂
Q: What is your former/current other life or career?
Our founding team has a varied background. Krister – bank risk management & financial consulting. Markus – event management & marketing. Hanna – registered nurse. Teemu – photography, construction & martial arts. Ossi – rap artist & physical well being coaching. Matti – videography, directing, editing. Johannes – serial entrepreneur involved in vegan cafés, daycare business, raw cakes etc. Jaska – Siberian husky whose career has been unaffected by kombucha; he loves pampering and food 🙂
Q: What is a saying that you live by?
Doing is the highest form of thinking.