After years of tireless efforts from our lobbying team and many of you, we now have the momentum and the legislative support to pass the KOMBUCHA Act— but we can't do it without you! This year we're returning to the Capitol with a Virtual Hill Climb on March 23-26, 2021, and we need all US kombucha brewers to join us.
Ongoing COVID restrictions have opened up a historic opportunity for you to connect with your representatives and voice your needs from anywhere in the US. No costs to cover and very little time required– it's as easy as a 30-min Zoom meeting (with which we've all become WELL-acquainted this year).
In addition to pushing forward important legislation, you'll:
Have a platform to share how the current economic crisis has affected your business
Advocate for your industry
Create valuable relationships with lawmakers
Receive hands-on training from our experienced lobbying team via a one time Zoom meeting- Thursday, March 18th, 11am PST/2pm ET
Network with fellow brewers during our virtual lobbying happy hour on Friday March 26th at 2pm PST/5pm ET, led by KBI president Hannah Crum
***NON KBI MEMBERS ARE WELCOME*** – We advocate for you, too!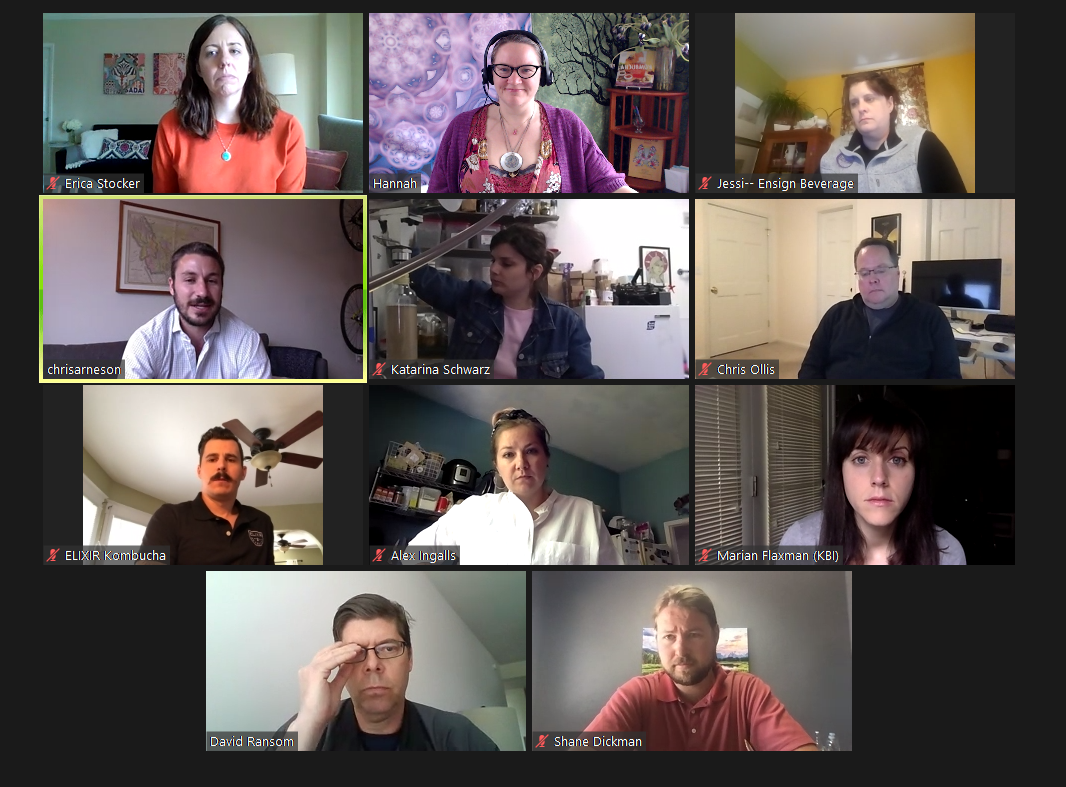 On World Kombucha Day, our congressional sponsors are re-introducing the bipartisan, uncontroversial bill we've been laying groundwork for since 2016 to ease outdated restrictions on kombucha brewers. With the recent changes to Congress, we have a real chance to pass the KOMBUCHA Act THIS YEAR. To secure this bill, members of Congress need to see and hear from kombucha brewing constituents. Only with your presence can we show lawmakers how important–and how timely– it is to pass this Act and ease the burden on kombucha brewers to comply with an outdated, ill-fitting law.
The KOMBUCHA Act, a game-changing piece of legislation for our growing industry, will raise the alcohol by volume (ABV) threshold for Kombucha to 1.25% ABV from 0.5% ABV. Today, as you know, if your Kombucha leaves the brewery at, say, 0.4% ABV, but increases to above 0.5% ABV at any point thereafter, you are subject to federal excise taxes intended for beer. That is a patently unfair and outdated result. These laws were never intended to make Kombucha subject to taxes designated for beer. Passing the KOMBUCHA Act under the next appropriations bill will relieve this unnecessary burden on kombucha brewers. Only Kombucha above that level (1.25%) will be subject to federal excise taxes when this Act becomes law.
We've seen the difference organizing can make in overturning the status quo, and how crucial the involvement of each individual is. This year's Virtual Hill Climb is the most important one yet. We need any and all US kombucha brewers (members or not) to join the fight for this legislation by meeting with your representative to support the KOMBUCHA Act. Simply sign up for a Zoom meeting any time March 23-26 (8am-5pm ET)– our team will be with you every step of the way.
More information about the KOMBUCHA Act and our lobbying efforts can be found on our website. Again, it's easier and more important than ever to attend this lobbying event and exercise your fundamental rights! No hotels to pay for, no flights to take, no days away from your business– just 30 minutes on your computer, with people invested in your success.
If you are available to join us, please fill out the registration form here. You may also contact KBI at lgo@kombuchabrewers.org to ask questions and receive updated information as it becomes available.
It's time. We have the power. Let's bring our voices to Washington!
Thanks to Past Participants: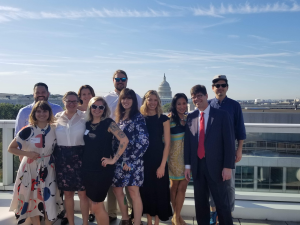 Aqua ViTea Kombucha, VT
BABA's Brew, PA
BAO Food & Drink, NJ
Blue Ridge Bucha, VA
Bootleg Bucha, NY
Buchi, NC
Capitol Kombucha, DC
Craft Kombucha, DC
Elixir Kombucha, KY
Funky Fresh, PA
Golda Kombucha, GA
GT's Kombucha, CA
Health-Ade, CA
Hex Ferments, MD
High Country, CO
Holy Kombucha, TX
Humm Kombucha, OR
Katboocha, NY
Live Soda, TX
Ninja Kombucha, VA
Pilot Kombucha, NY
Revive Kombucha, CA
Sole Kombucha, PA