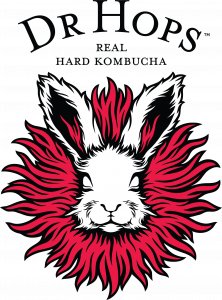 Joshua Rood, Dr Hops Kombucha Beer, San Leandro, CA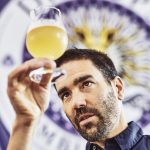 Q: When did you first discover kombucha?
In LA around 2001. I was living and recording music in Silver Lake and bartending in Hollywood and starting seeing this spectacular new beverage brand in all the most progressive grocery stores. It was GT's of course! I was immediately struck by the creativity and liveliness of this "new" beverage and brand. I grew my first home SCOBY from a GT's original bottle. 
Q: Why did you start your own kombucha company?
I wanted to create something magical for the world, a wonderful new hybrid of healthfulness & debauchery. And I had a vision for a brand that could authentically and powerfully embrace both sides of that dichotomy. When co-founder Tommy produced a promising prototype, I knew we had to go for it.
Q: What is your favorite flavor of kombucha? 
GT's original Trilogy. Duh!
Q: What is your former/current other life or career?
I've had several. Underground musician, bartender & pot grower. Healing foods chef at yoga retreat center & raw vegan restaurant. Assistant manager and community team leader at lululemon.
Q: What is a saying that you live by?
Heroes are ordinary people who dare to see and meet the call of a possibility bigger than themselves. Breakthroughs are created by such heroes, by those who stand for a result while it is only a possibility – people who take action to make possibility real.
this is content page