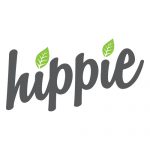 Rob Whyte, Hippie Kombucha, Australia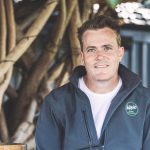 Q: When did you first discover kombucha?
I tried my first Kombucha in 2013 at a local Fremantle Restaurant, and was unlike anything I'd ever tried. I came back specifically a few times just for this, it was unlabeled and served sparkling from a 1L bottle with our meal.
Q: Why did you start your own kombucha company?
It's such a fulfilling industry, both from a personal & health perspective.  I wanted to take my skills of managing & growing business, into an industry that I was actually passionate about, and enjoyed being a part of daily.
Q: What is your favorite flavor of kombucha? 
I guess you always crave what you can't have, and I really loved GT's Original when I was over in the US. It was my go to for a couple of weeks, and has no doubt had some impact on our own brewing style.
Q: What is your former/current other life or career?
Financial Consulting for 25 years, until Kombucha found me, and dragged me away from an unfulfilling industry.
Q: What is a saying that you live by?
I borrowed this one from the late Wayne Dyer a number of years ago, and to this day it still resonates strongly, "When you change the way you look at things, the things you look at change".