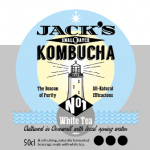 Tim Orr, Jacks Kombucha, Constantine, United Kingdom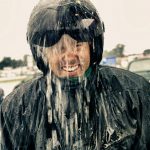 Q: When did you first discover kombucha?
Riding a motorcycle across America. By the end of the ride my biggest issue was where to get my next bottle. My route looked like a tour of Wholefoods locations!
Q: Why did you start your own kombucha company?
I love the art of brewing and to be able to create a sustainable business that has as little environmental impact as possible. Love Local!
Q: What is your favorite flavor of kombucha? 
Whalebird dry hopped pamplemousse. It rocks!!!
Q: What is your former/current other life or career?
Motorcycle Tour Guide
Q: What is a saying that you live by?
Be kind and do the right thing
this is content page