John Schaffer and Lisa Harpster, Moody Culture, State College, PA, USA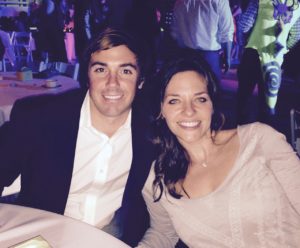 Q: When did you first discover kombucha?
Our first sip of kombucha was at Wegman's in 2012.  I actually wasn't a fan at all at that point.  How things have changed! 
Q: Why did you start your own kombucha company?
I had started experimenting with my own recipe, playing with what worked and what most definitely did not.  When I got to the point where I loved the taste, I brought Lisa in to experiment with flavors.  We started giving it away to friends and family and suddenly we didn't have enough for us!  People were really enjoying it and we thought we may be on to something here.  Lisa and I both like to juggle various ventures, so this was an exciting opportunity for us to pursue together. 
Q: What is your favorite flavor of kombucha? 
Undoubtedly, Health Ade's Lemon Ginger.
Q: What is your former/current other life or career?
I'm in private wealth management, estate planning, and law, and also enjoy lots of house projects.  Lisa was in pharmaceutical sales, the performing arts, teaches and loves creative art projects.  As I said, we both like to juggle a bit. 🙂 
Q: What is a saying that you live by?
Be Sound. (John)  Keep an open heart. (Lisa)