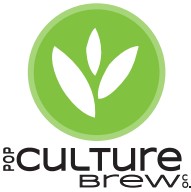 Teresa Topshee, Pop Culture Brew Co. Kombucha, Dartmouth, NS, Canada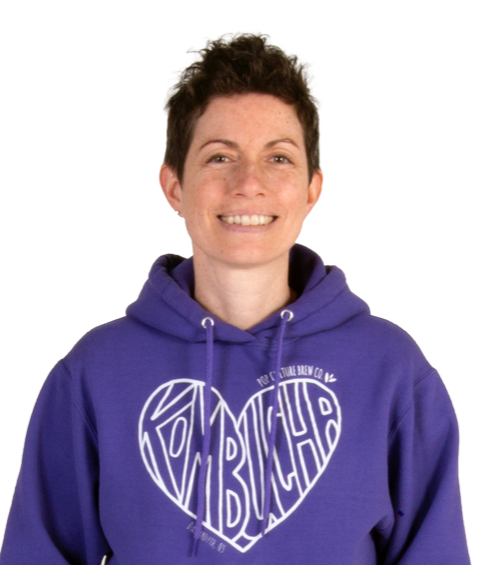 Q: When did you first discover kombucha?
I've always been in to healthy living and whole foods; but it wasn't until I started my education at the Canadian School of Natural Nutrition almost 7 years ago that I was reminded of fermenting. This was my first exposure to the fermentation of the kombucha culture and its amazing benefits.
Q: Why did you start your own kombucha company?
Initially, after nutrition school, I started my own practice and a trend seemed to emerge in the suggestions I had for my clients. (Many of whom were suffering with digestive disorders & mental health concerns.) I was constantly going to my kitchen and giving samples of all of the ferments that I had on the go – everything from sauerkraut to pickled veggies to kombucha and various kefir cultures. My husband, who happens to be a chef (and the main chef in our house), eventually hit a tipping point with all of the space I was consuming in "his" kitchen. He said "move this stuff out of here or make a business of it"! So, I did! Kombucha was the only one that stuck, not only because I loved it so much, but because the other ferments had such a quick turn around time and it seemed like too much work.
Q: What is your favorite flavor of kombucha? 
That's a hard one! There are so many amazing local kombucha companies here in Nova Scotia now. But, I'd have to say that my first favorite was Rise's Rose Schizandra.
Q: What is your former/current other life or career?
Well, prior to Nutrition school, I spent 13 years working in sales and marketing focused on catalog design and product development.
Q: What is a saying that you live by?
Well, one of the tags we use often is #healthandhappiness and that was the foundation of Pop Culture Brew Co. It's a continuous balancing act for both, but that is the end game 🙂