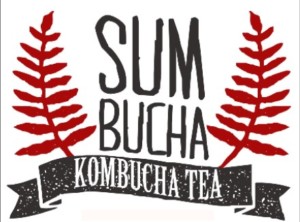 Alex and Sarah North, SUM BUCHA, Charlotte, NC, USA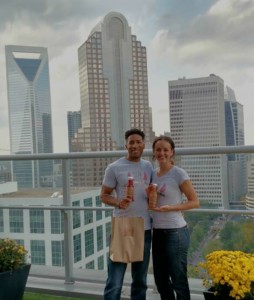 Q: When did you first discover kombucha?
We first discovered kombucha while living in Austin, TX. The year was 2010 and the brand was G.T.'s Synergy. We found the drink refreshing and revitalizing. Our favorite brew in Austin was Buddha's Brew.

Q: Why did you start your own kombucha company?
After moving to Charlotte, NC, in 2012 we began drinking kombucha more regularly, and began reading and learning more about the art of fermentation. As our curiosity and fascination with the biological process grew, we began brewing our own bucha. It wasn't long before friends, family and co-workers began asking for more of our special brews. Together, we developed a following for our uniquely full-bodied kombucha around the Charlotte region. Right now, we are in the process of moving into a commercial kitchen space and launching our business.
Q: What is your favorite flavor of kombucha?
Alex's favorite is Buddha's Brew Pineapple. Sarah's favorite is Buchi's Earth.
Q: What is your former/current other life or career?
We both currently work in restaurants in Charlotte.
Q: What is a saying that you live by?
"Be a go-giver as well as a go-getter." We have this in our living room, and it is incorporated into our lives and the way we do business. We believe hard work and discipline are important in business, but we also believe that giving – of yourself, your time, your resources, your knowledge, your energy, your love – is the number one priority in life.