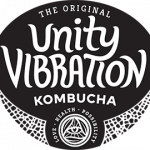 Tarek & Rachel Kanaan, Unity Vibration Living Kombucha Tea, Ypsilanti, MI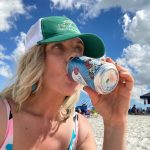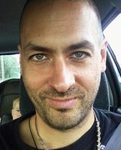 Q: When did you first discover kombucha?
Tarek:  I first tried it in 2006, in San Francisco on Haight street.  It was at a market and I was a raw-foodist at the time.  I saw a GTs Trilogy with the word 'RAW' on it and I HAD to try it.  I wasn't drinking alcohol at the time, and I remember I feeling a little buzzed when I drank it.  My life hasn't been the same since!
Rachel:  That question has two answers!  I received a SCOBY in 2005 from a friend who is a Weston Price Head.  It sat in my kitchen for almost a year before Tarek and I actually used it.  I tasted very strong homebrew through the same friend but really fell in love with it when I met Tarek and he introduced me to GT's in 2006.
Q: Why did you start your own kombucha company?
Tarek:  Because Rachel suggested it after we had been consuming too much GT Dave's (which we love! – we were buying it by the case).  I also had experience brewing wine and beer with wild edible plants and LOVED it!  I immediately thought she was crazy for suggesting the idea and said no way.  Then I reconsidered and we started thinking about it and brewing kombucha on our own.  We noticed we had a knack for making the stuff, so we kept on going!
Rachel:  Because I knew intuitively we needed to do it.  It was so joyful and fun – such a creative endeavor!  Tarek and I where endlessly creating in our early days. And… with a recession in 2008 there was little work in either of our fields so it helped push us over the edge.
Q: What is your favorite flavor of kombucha? 
Tarek:  GTs Trilogy (gotta go with the OG, baby) and Bhudda's Brew Pineapple Super Greens.
Rachel:  Always love GT's Synergy <.5% Divine Grape and Raspberry.  Simple but so beautiful!
Q: What is your former/current other life or career?
Tarek:  Automotive Engineer, Health Food store Cashier, Clinical Social Worker/Therapist/Program Coordinator.
Rachel:  I was a massage therapist/shamanic practitioner and an early childhood educator in Waldorf Schools.
Q: What is a saying that you live by?
Tarek:  Expect the Best!
Rachel:  "It's a very good day"- Esther Hicks and
"The mind is everything, what you think you become." Buddha