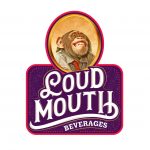 Strickland Warfel, Loudmouth Beverages, Denver, PA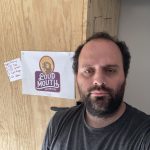 Q: When did you first discover kombucha?
Living in the great state of Arizona!  A great hipster friend of mine who wore beanies in the summer, rode fixie, and liked smoking a pipe in the eve, shared a scoby with me. With that, I made Kombucha for about 4-5 months and just about couldn't stand the stuff.
Q: Why did you start your own kombucha company?
I want to be a part of the cultural shift of people choosing better health. I also love the craft along with good food.
Q: What is your favorite flavor of kombucha? 
So this is tough to answer for me because I don't drink buch from other brands very often.  If I reach for something I didn't brew, it's probably butterfly lime by Hex Ferments out of Baltimore.
Q: What is your former/current other life or career?
Shed Hauler/Installer and Draftsman
Q: What is a saying that you live by?
Life is to short for fear and too long for regret