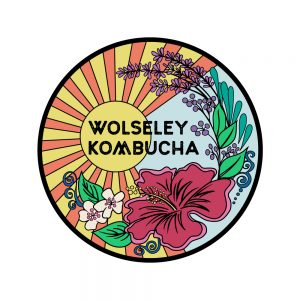 Michelle Leclair, Wolseley Kombucha, Winnipeg, Manitoba, Canada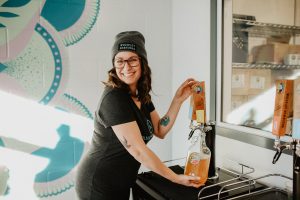 Q: When did you first discover kombucha?
I first discovered kombucha while I was in Hawaii attending Wanderlust Yoga Festival back in 2015. I suffered from a lot of digestive issues, and kombucha made me feel so good that I was determined to learn to brew for myself.
Q: Why did you start your own kombucha company?
Wolseley Kombucha was created very organically. I was brewing kombucha for myself, and my family and my yoga teachers, and from there people in the community kept asking me to brew kombucha for them so the business kept evolving and growing to what it is today.
Q: What is your favorite flavor of kombucha? 
My FAV flavour is Elderflower Ginger by Salt Spring Island Kombucha.
Q: What is your former/current other life or career?
I am on maternity leave from my MRI technologist job at a medical clinic. So while being a mother and opening Manitoba's first kombucha tap room, it's been a wild busy year to say the least. Loving every minute of it!
Q: What is a saying that you live by?
LOVE WHAT YOU DO is our mantra and we believe it!