G3: Beverage on Tap – What's to Come
DATE: 11/14/18; 1 pm PST on Zoom
WHO: Scott Fore – Manager of G3's Beer Sales Group
COST: Free Members/ $20 Non-Members
WEBINAR SUMMARY
Join us for a webinar led by Scott Fore – Manager of G3's Beer Sales Group to discuss the future of beverages on tap. This webinar will teach how putting your beverages on tap offers you lower up-front development costs, along with small-batch-to-large-batch production flexibility and higher margins in sales. 
WEBINAR TAKEAWAYS
– Why are Beverages On Tap So Important to Your Business?
– What Beverages are Going on Tap?
– Who is pushing the On Tap Industry to Innovation?
– I have got this Beverage I want to put on tap. What do I need to know?
– Supply Chain – How It Works
– And much more!
ABOUT THE WEBINAR INSTRUCTOR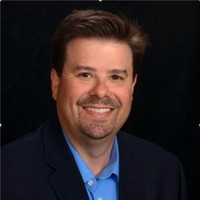 Scott Fore – Manager of G3's Beer Sales Group
As manager of G3's Beer Sales Group, Scott Fore manages a team of sales professionals that focus on the beer and specialty beverage market. His current role is to assist customers to expand their on-premise presence and explore export markets. He works closely with one- way petainerKegTM manufacturing and G3 teams to provide market education, filling training, technical services and logistics support so customers easily transition to this draught format. In addition to the keg, G3 offers integrated packaging solutions from crowns, corks and labels.
Scott has 24 years of deep knowledge and experiences in the beverages industry. He has worked in distribution, national accounts, category management, supply chain, import and export, production for domestic and international companies such as Southcorp Wines, Rocland Wine Group and 2X4 Brewing & Imports. He has developed distribution networks globally for wine and craft beer brands like Chocolate Box Wines, Ass Kisser Ales, Parallel 49 Brewing Company and Steamworks Brewing Company. Scott's unique background ofsales, operations and production allows him to assess the viability of a beverage and its potential growth.