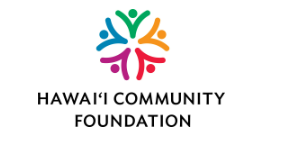 Funds for the Hawaii Community Foundation
Aloha KBI Brewery Member,
 As you are most likely aware, the island of Maui is suffering right now after devastating wildfires tore through our communities leaving a trail of lives lost, homes and businesses lost and many of our friends and neighbors without jobs to support their families. We have been working to come together and step in to do anything we can for relief and recovery. I've been out delivering ice, beverages and supplies to the West side, housing a displaced relative, raising funds through online sales and supporting our affected partners with our commercial kitchen. I am reaching out to enlist help in another fundraising effort, benefitting the MauiStrong
Fund for the Hawaii Community Foundation https://www.hawaiicommunityfoundation.org/strengthening/maui-strong-fund Similar to what the (beer) breweries are doing with a collaboration called "Kokua", we are brewing "Malama" and will donate the proceeds to this fund. What your contribution will look like:
You will brew your own version of Malama – our recipe is Strawberry+Ginger+Hibiscus (you can follow this or come up with your own version)
You will market this as wildfire relief for Maui with proceeds (profits) going to the MauiStrong fund
You will be responsible for your own label art, but would request that you keep it similar to our template (still finalizing) for continuity
We will collab together on advertising to reach a broader audience, so will need permission to use your logo in our marketing campaign
This is coming together very quickly and we plan to sell pre-orders for our version this weekend at Made in Hawaii, so it's urgent that we receive a commitment from you asap, if you would like to participate.
Any connection to media to get more eyes on this would be appreciated!