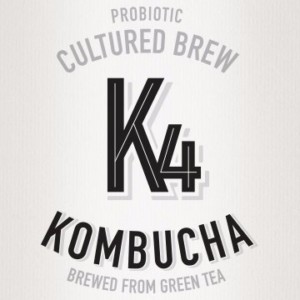 Kaye van der Straten, K4 Kombucha & Cultured Foods, Paihia, Northland, New Zealand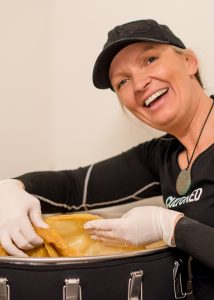 Q: When did you first discover kombucha?
In 2013, when I began my journey to address autoimmune disease. I first found Kefir, then quickly discovered Kombucha and the depth of flavours and probiotic qualities. It was love from the first mouthful.
Q: Why did you start your own kombucha company?
Honestly, it wasn't planned…! It naturally evolved from my home brews, where I was refining kombucha using techniques from the champagne and cider industry. Foodie friends and family couldn't get enough, and I couldn't keep up with everybody's demands. A chef friend encouraged me to take my Kombucha to our local markets in northern New Zealand, and we sold out. From then it's been one natural step after another, and the business has fermented into something that is continuing to grow healthily today, with a range of Kombuchas and lacto-ferments. My partner and I are very proud, and enjoying every step of the journey.
Q: What is your favorite flavor of kombucha? 
I'm a lover of change and diversity, so my favourite types of Kombucha are home-brewed varieties that are using local seasonal produce in their final flavours. A good friend of ours makes an incredible natural feijoa Kombucha during the feijoa season in New Zealand. And home-brews with fresh plums or berries are simply the BEST. There is a lot of inspiration to be had from the experimental diversity of home kitchens.
Q: What is your former/current other life or career?
Once upon a time I had a wonderful career as a marine biologist, specializing in game fish and sharks. I do so miss the Deep Blue Sea. My partner and I get on the ocean whenever we can.
Q: What is a saying that you live by?
Be kind, because every person is facing a great challenge with this game of life.