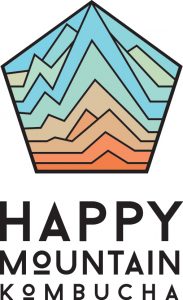 Ben Calkins, Happy Mountain Kombucha, Portland, OR, USA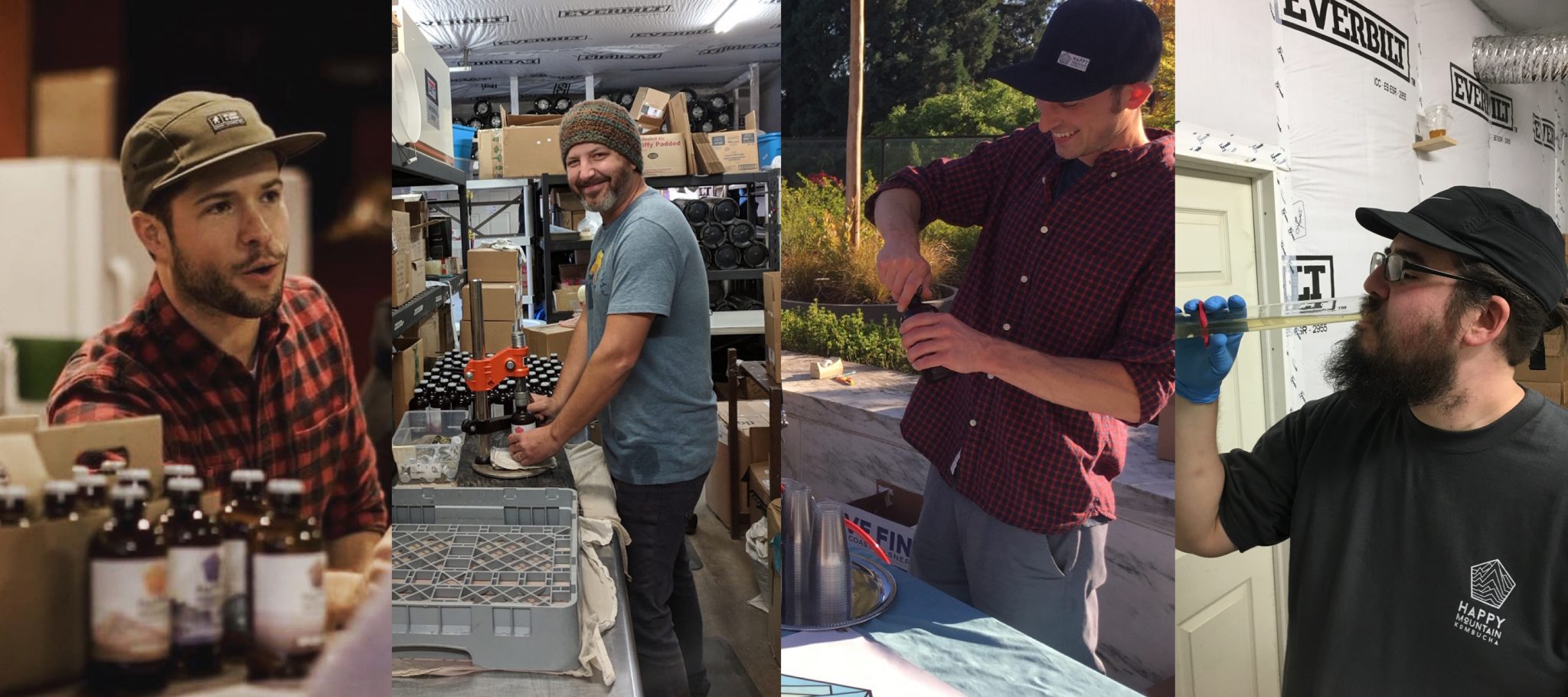 Q: When did you first discover kombucha?
Just like most, I had that one friend who introduced me to the funky brew they made in their garage in college. First try wasn't great, but for some reason I wanted more.
Q: Why did you start your own Kombucha company?
In my case, the kombucha found me. Happy Mountain Kombucha was the in-house kombucha for Portland tea company, Tea Chai Té, which has been hand crafting loose leaf tea for over 15 years. Dominic and Angela Valdes were making kombucha for their tea shops. Originally, they brought me into the company to help sell their loose leaf tea. But after trying their kombucha, I knew we need to try and expand this part of the company. About a year later, Dominic and I had split Happy Mountain Kombucha off into its own company. We then brought on my good friends Kyle Moore and Andrew Gay to lead operations and brewing. Together we spent this time perfecting the formula and identifying what made our kombucha stand out–not too sweet and not too vinegary–a kombucha for everyone. We think we've done a fairly good job at finding that happy balance.
Q: What is your favorite flavor of kombucha? 
We really love Lionheart Kombucha. We're always exited to try their new seasonal flavors. Great kombucha, great brand, great people.
Q: What is your former/current other life or career?
I have worked for a couple of food startups out of the San Francisco Bay Area. This is where I really explored how important it is to know where our food comes from and what we put into our bodies.
Q: What is a saying that you live by?
Our company mission is a little cheesy, but I think we all truly live by it: "To fuel and inspire the adventurous spirit." I love this because no matter what your adventure is, whether it's climbing a mountain, raising kids, or being an entrepreneur, we all just want to live healthy, adventurous, and exciting lives.