Distribution Guide for Commercial Kombucha
Presented By:
Danny Metcalf, Brew Dr. Kombucha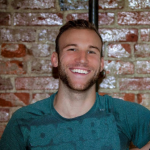 Danny Metcalf is the Director of Business Operations at Brew Dr Kombucha. His primary focus is scaling the fast growing organization in line with the company's sustainability initiatives. He was responsible for orchestrating B Corp certification at Brew Dr and continues to oversee the sustainability department. Prior to working at Brew Dr, Danny was an analyst at the Department of Energy.
Cory Mathews, Lazy Beach Brewing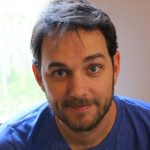 Cory and his wife Jess, started Lazy Beach Brewing in 2014 and began making Hard Kombucha in 2015. We self distribute to local bars and restaurants as well as create all sorts of different flavors for our taproom.
The committee met frequently between May and August 2019 to hash out the details of this info; we're excited to share what we discovered and get additional feedback to include additional resources.
Learn about the various methods of distribution and route to markets for Kombucha brands of any size (including BIP)
Define appropriate margins at retail level
Broker vs in-house: when to align with a broker at retail
How to manage in-house fleet including at what point does it make sense to hire a delivery driver and schedule regular maintenance
We invite you to listen in and ask questions. FREE for KBI Members; $40 for non-members.
Details
DATE: January 15th, 2020
TIME: 1-3pm PST; 30 min presentation & 15 min Q&A
COST: Free for KBI members, $40 for non-members
REGISTRATION LINK
Have questions? Please send in advance to admin@kombuchabrewers.org
Want to see other KBI webinars? Find them here.