KombuchaKon 2018


KBI's 5th Annual Conference
Defining Our Culture
Feb 10-11, 2018
Long Beach Convention Center
Long Beach, CA
Pricing:
Regular: MEMBERS $595 NON MEMBERS $795 until EARLY BIRD SPECIAL PRICE $495 (EXTENDED – November 30th)
Onsite Registration: MEMBERS $695 NON MEMBERS $895 EARLY BIRD SPECIAL PRICE NON MEMBER $695 (EXTENDED – November 30th)
Additional Attendees for KBI MEMBERS ONLY: $99/per person – if you run out of room on the form, drop us an email with the names of your attendees
2 full days of childcare ONLY $99, Additional child $50
 Early Bird Registration is Open
It's your time to… Recharge! Reinvigorate! Reinvest! Reconnect! 
Leave the booch business behind, for a weekend carefully designed to help you take your booch business to the next level. Developed for the spectrum of experienced brewers and newbies, this conference will have something for everyone!
Recharge
Leave your winter slushy, snowy climate and join us in 70 degree Southern California sunshine. Located steps from the Pacific Ocean, the Long Beach Convention Center is in the heart of a thriving downtown with food and fun options galore! Leave your boots behind.The miles of warm surf and sands of the Pacific Ocean will beckon to you and help you unwind.
Reinvigorate
"Talk shop" with kombucha peers and attend brewer-focused educational sessions that will deepen your knowledge to spark transformation and inspire your business forward. Supporting industry partners will feature their wares and information at the tradeshow.

Reinvest
As a member, attend the Kombucha Brewers International annual business meeting and reinvest your energy and passion into the organization that is the voice and advocate for the world-wide community of kombucha brewers.
Reconnect
Kombucha Brewers are a unique breed of leaders; often emulating their mother culture, they seek out opportunities to share and grow. You will undoubtedly learn as much in the hallways, exhibit hall, and receptions from your colleagues as you will in the educational sessions.
---
NEW!!! FRIDAY NIGHT RECEPTION
Kick off the conference and join us Friday night at Rock Bottom Brewery in downtown Long Beach. All attendees are invited to share Kombucha Kocktails, craft beer and light snacks while reconnecting with old friends, meeting new ones and getting amped for the conference! 
Also, we will pre-register attendees at the reception which means you can skip the line on Saturday morning.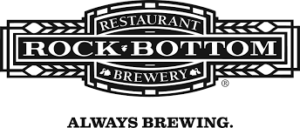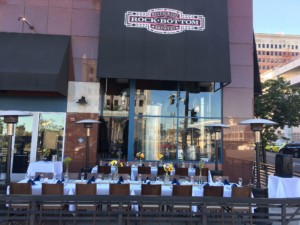 WHEN: Friday, February 9th 6-8pm
WHO: All registered KKon attendees
WHERE:  Rock Bottom Brewery – 1 Pine Blvd, Long Beach CA
---